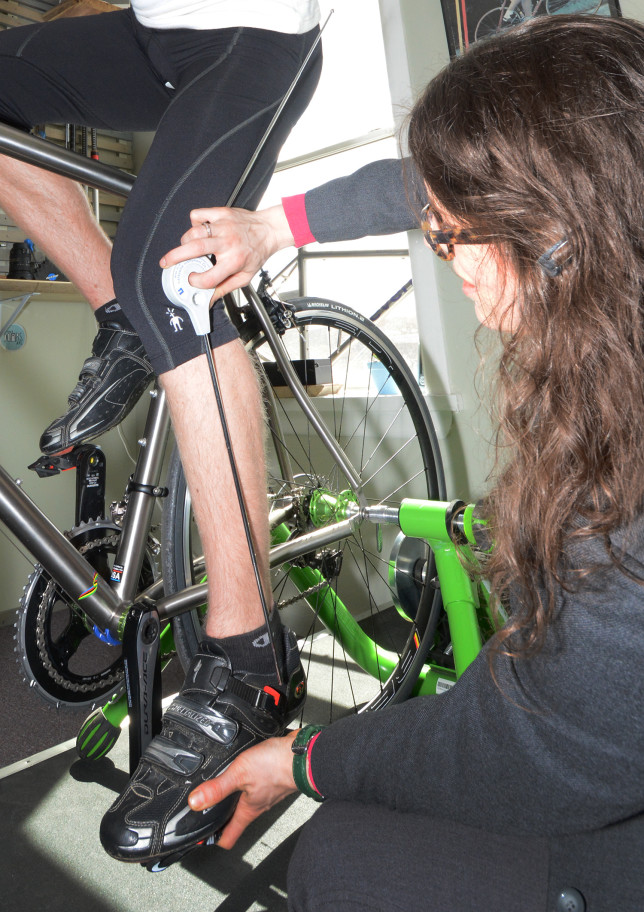 Elemental Fit      $100       
The Elemental Fit is a great option for commuters, recreational hybrid riders, and vintage bicycle projects. It is an appropriate fitting service for riders who are typically not clipping in to their pedals.  The Elemental Fit addresses saddle fit (width and shape), saddle height and fore/aft position, and the handlebar height and reach. Please allow 1 hour.
Revolution Fit     $200
The Revolution Fit allows your bike to be truly tailored to your body.  It starts with an interview to gain information about your injury history, riding experience, goals, and fit-related issues.  Then, we take 15-20 minutes to assess your unique structural alignment, asymmetries, functional strengths/weaknesses, and flexibility as it pertains to cycling.  This comprehensive process allows adjustments to be tailored to the millimeter from both the side view AND the front view for optimal efficiency, knee health, and comfort.  Millimeters matter.  Please allow 2 hours.
Both fitting services come with a 90-day satisfaction guarantee or your money back.  If for any reason a different approach or additional adjustment is needed, a follow-up within 90 days is complimentary.